Adobe Live
Design heavyweights Adobe have been curating a streaming platform that enables designers worldwide to tune in and interact with industry-leading creatives. The sessions are free, high-quality, educational and delivered in real time.
In 2020, I was thrilled to present two separate Adobe Live sessions on typography and animation.
The first session dived into static type, and explored things like layout and composition, experimenting with styles and establishing a typographic tone of voice, and vectoring with the pen and pencil tools in Illustrator.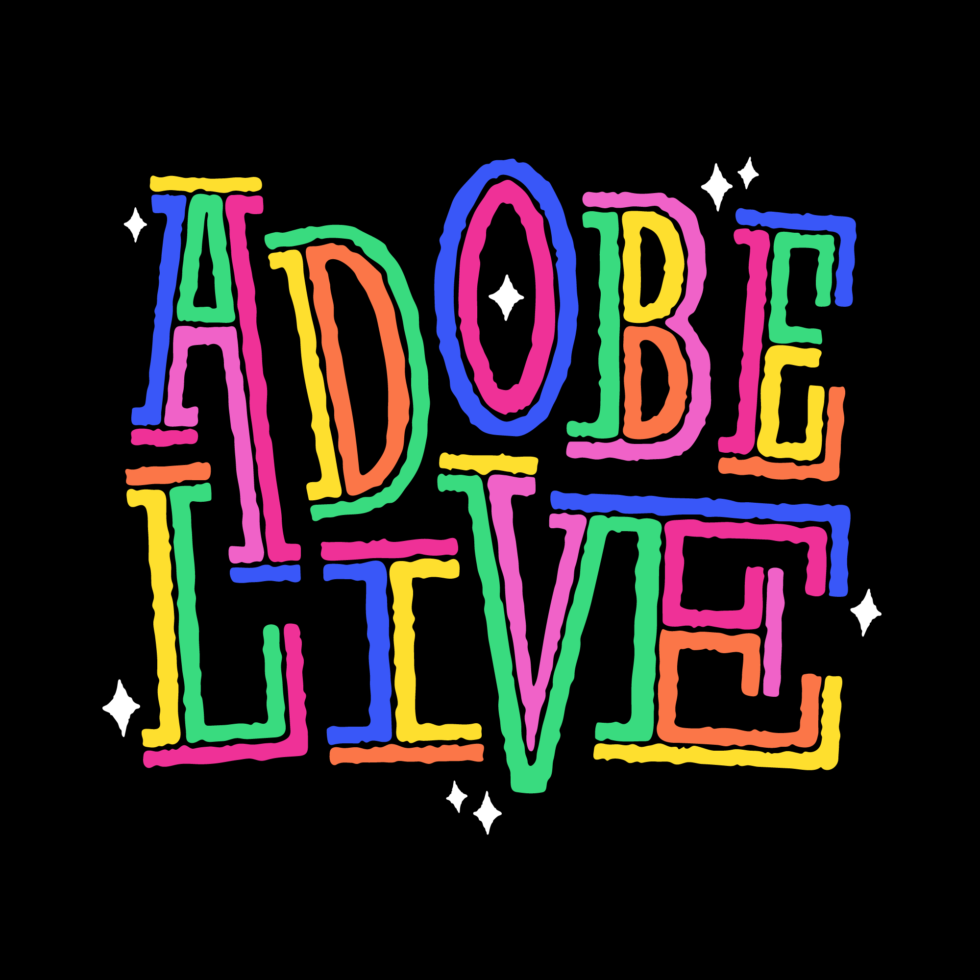 Hand-lettered piece I created to announce the collaboration, ahead of the first Adobe Live session.
Animated piece I created to illustrate the techniques that would be covered in the second session.
The second session was all about making words move, and looked at basic frame animation in Photoshop, alongside some simple vector animation techniques in After Effects.
This is the final animated artwork I created throughout the two Adobe Live streams. To find out why on earth I spent so long making something inspired by a discount chemist (and more importantly, exactly how to make type like this!), check out the sessions above.