Art of Problem Solving (volume 4)
In 2020, the University of Newcastle's annual Art of Problem Solving exhibition had to pivot online (along with the rest of the world) in response to the pandemic. Taking it into an entirely digital space meant it could reach an audience that was geographically much wider than in previous years.
For the visual identity to have cut-through in what quickly became a very crowded virtual environment, I created a suite of vibrant visuals that spoke to the breadth of creative and collaborative engineering fields covered in the exhibition. I layered in textures and worked on several animations to make the collateral instantly eye-catching.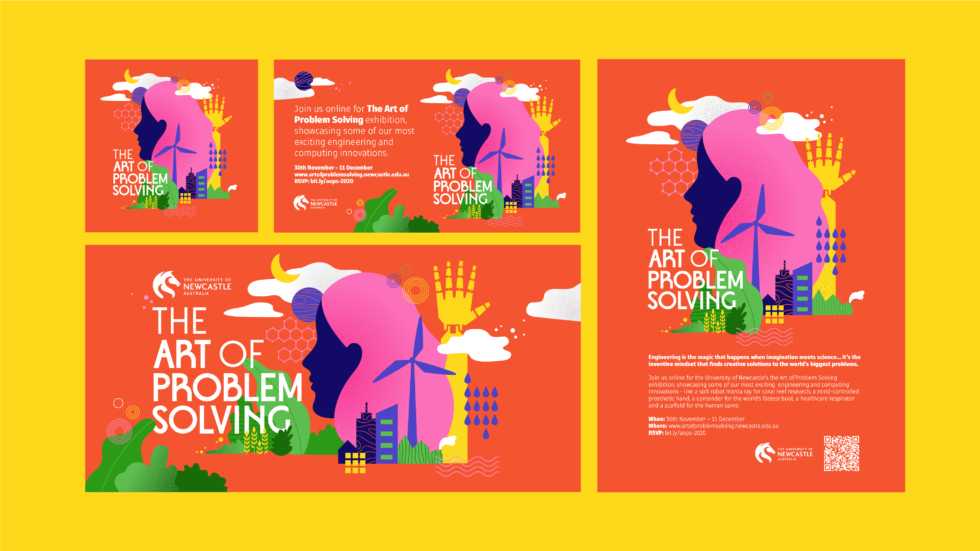 Dozens of individual assets to be used across various digital media platforms.
The hand-drawn titles had mild but modernised nouveau flavour to them, pairing well with the illustrations.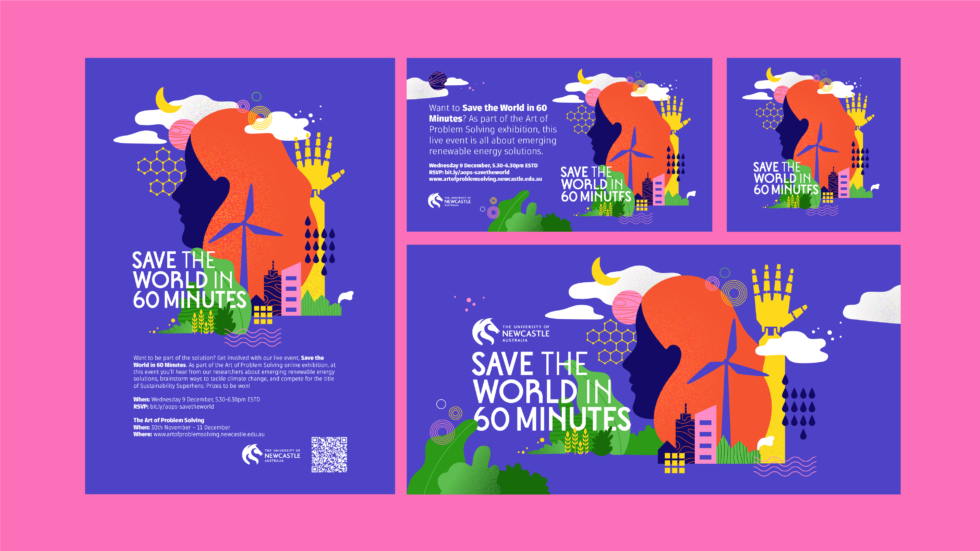 A live zoom event was held within the exhibition, and to differentiate this a recoloured version of the main branding was created.
Alongside the visual branding, I designed the layout of the exhibition site. It was built by front-end web developer Lachlan Gollege.
I created a separate, short and sweet animation to be used at the beginning of all of the project videos.