Custom keepsakes
A great deal of our daily communication is throwaway - dinged up language that gets us from A to B - but I'm a firm believer that each and every one of us keeps a sacred collection of words in our hearts. Lyrics that transport us; silly jokes our grandparents always used to tell; quotes that cut to our core. The work I am often most excited to create taps into that: personal commissions of hand-lettered, sentimental mementos. It's a real honour to turn that tenderness into something tangible.
This is a collection of custom, typographic keepsakes I have lettered for various clients.
Beach house signage
A gift from a daughter to her parents, this sign was to be hung on a family home full of holiday memories. It was hand-painted onto a dense slab of weathered hardwood.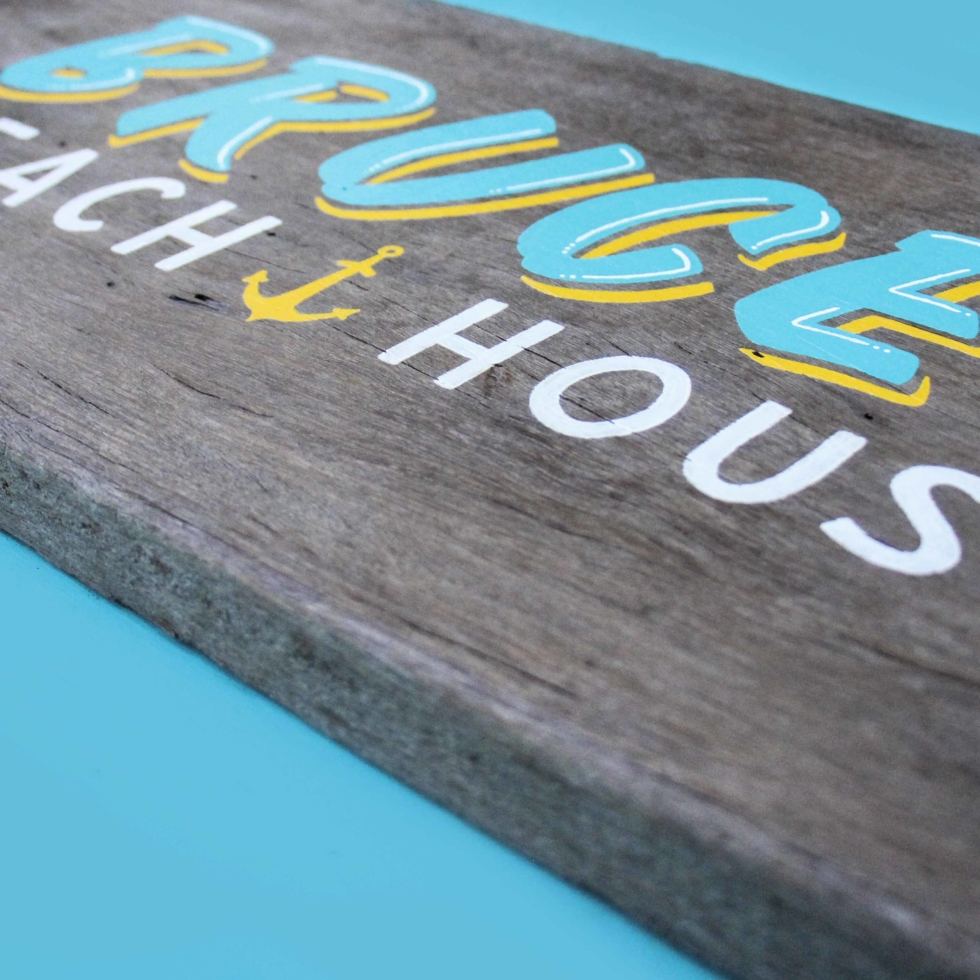 Waxing lyrical
A birthday present from a husband to his wife, this highly detailed A3 poster featured the much-loved and heartfelt lyrics of Sarah Blasko. It was printed on textured linen stock, and a spot varnish was applied by hand.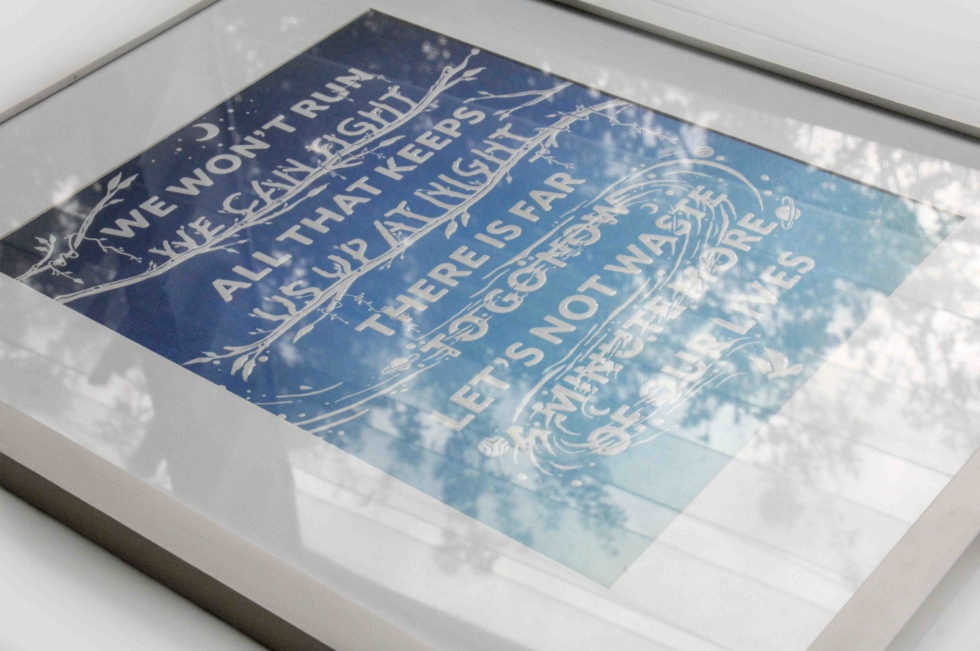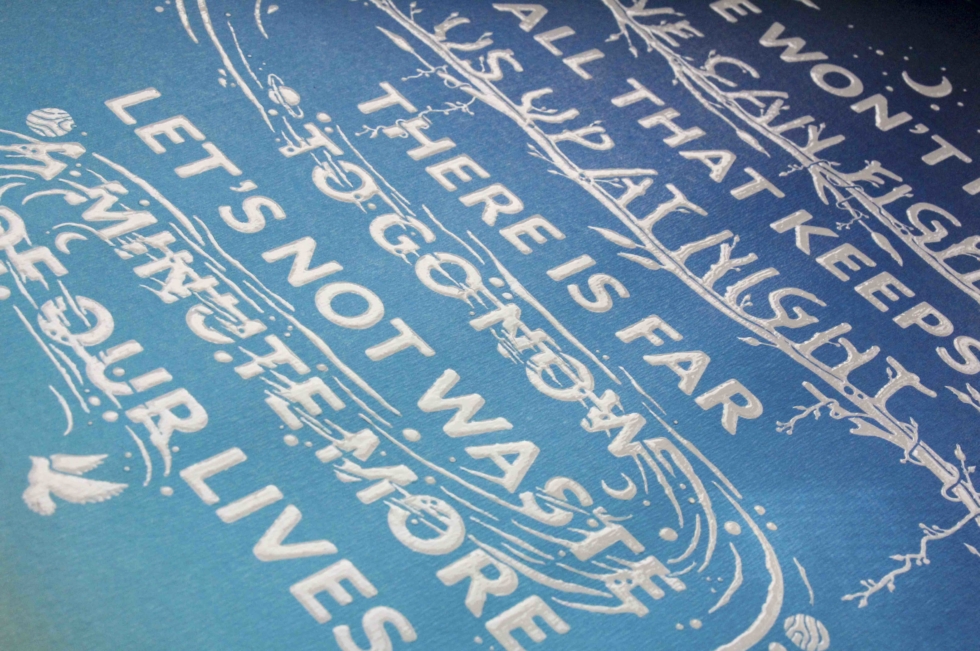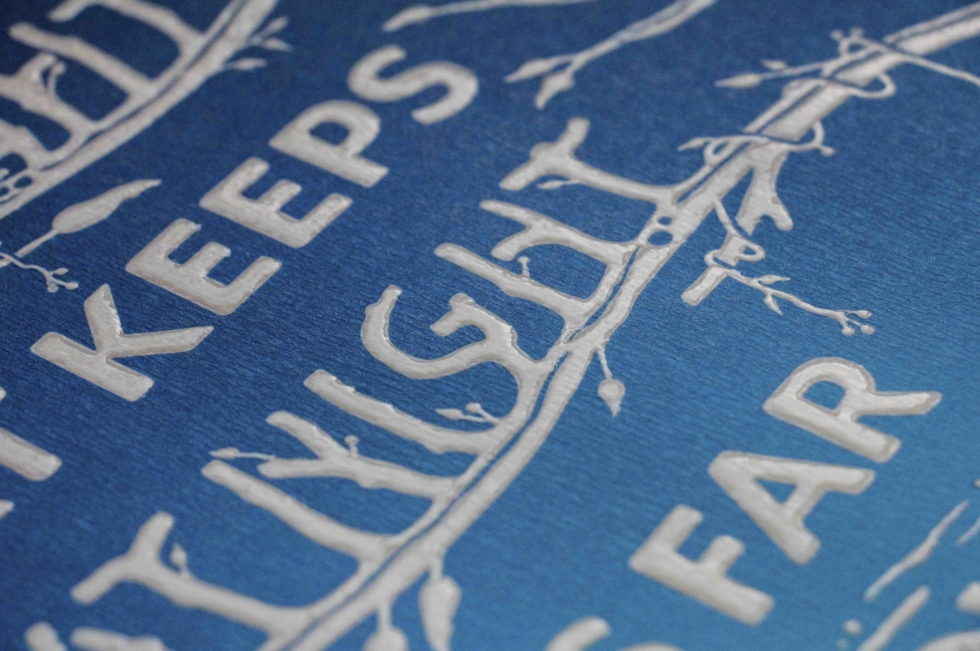 Roller derby helmets
These custom helmet designs were created for some badass babes. Sally (aka Slamurai) wanted a Japanese-flavoured helmet to compliment her deadly demeanour in the rink. Crissy (aka Missile Crisis) wanted a propaganda-inspired design.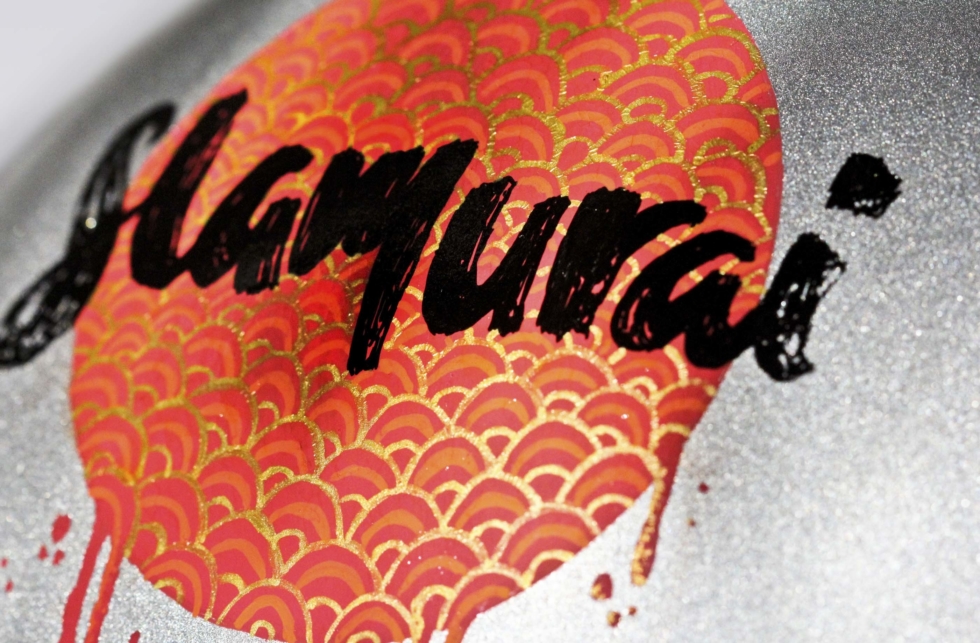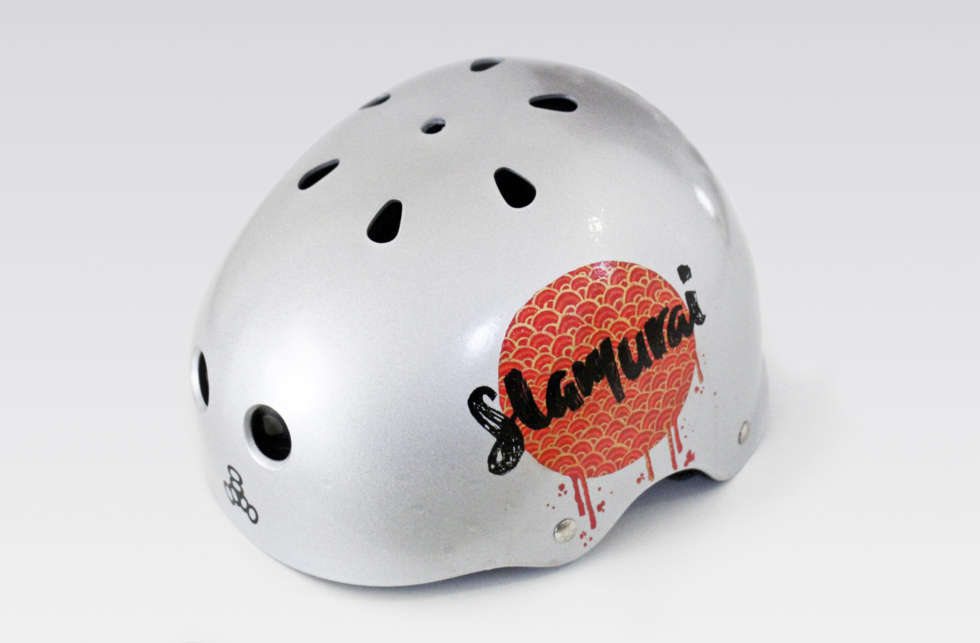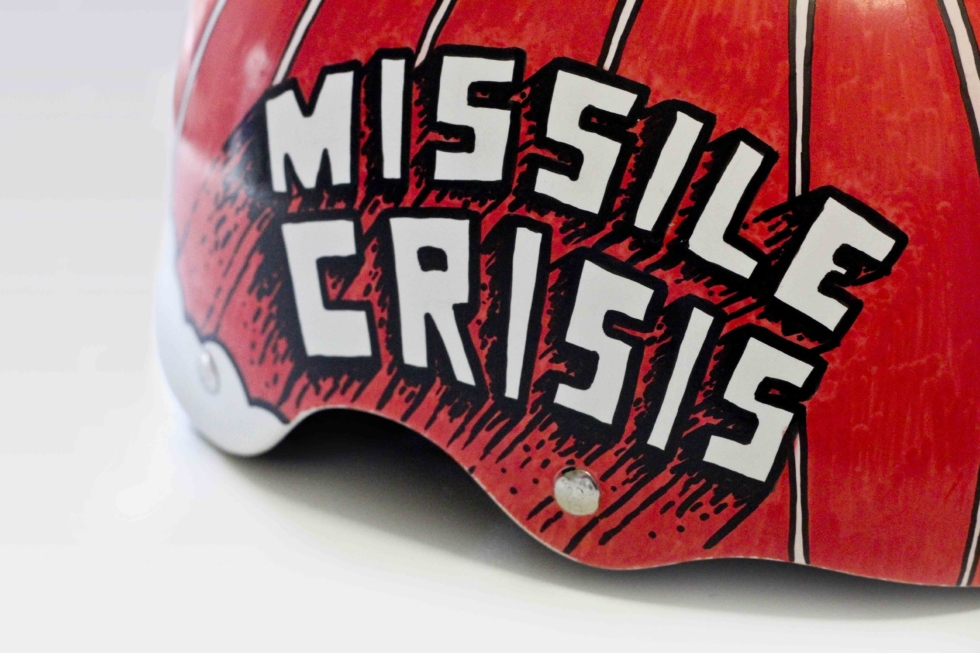 Poetry parcel
Head over heels, a young woman wrote a series of unbearably romantic poems for her girlfriend. I hand-lettered these precious words onto a series of post cards using a mixture of watercolours, brush pens and gloss highlights.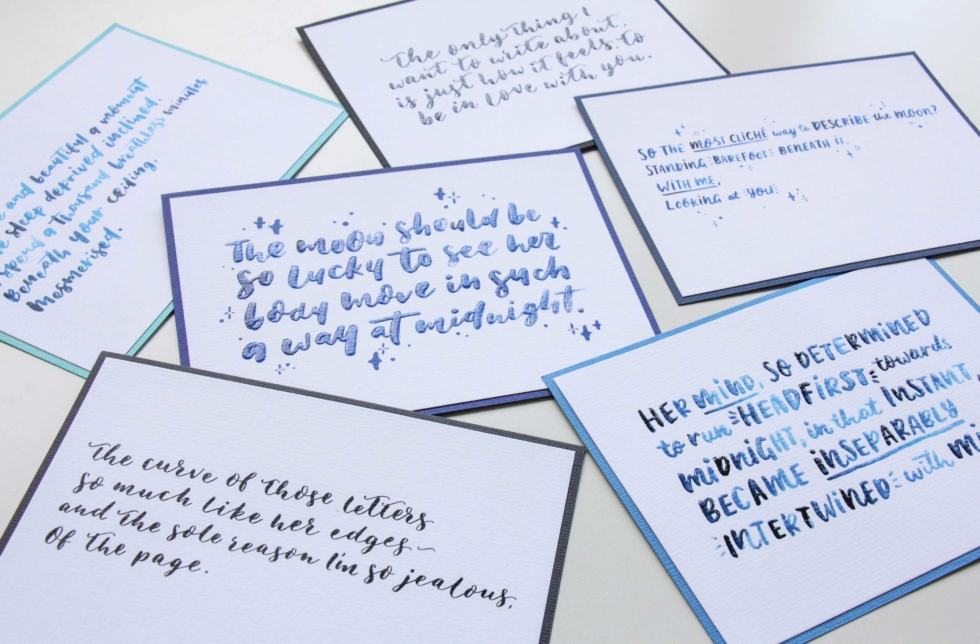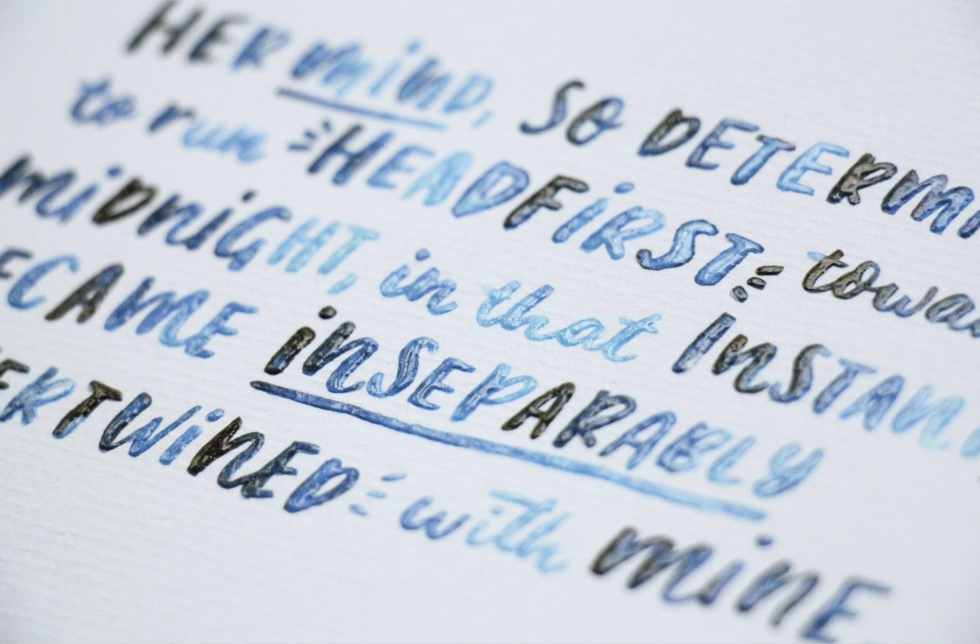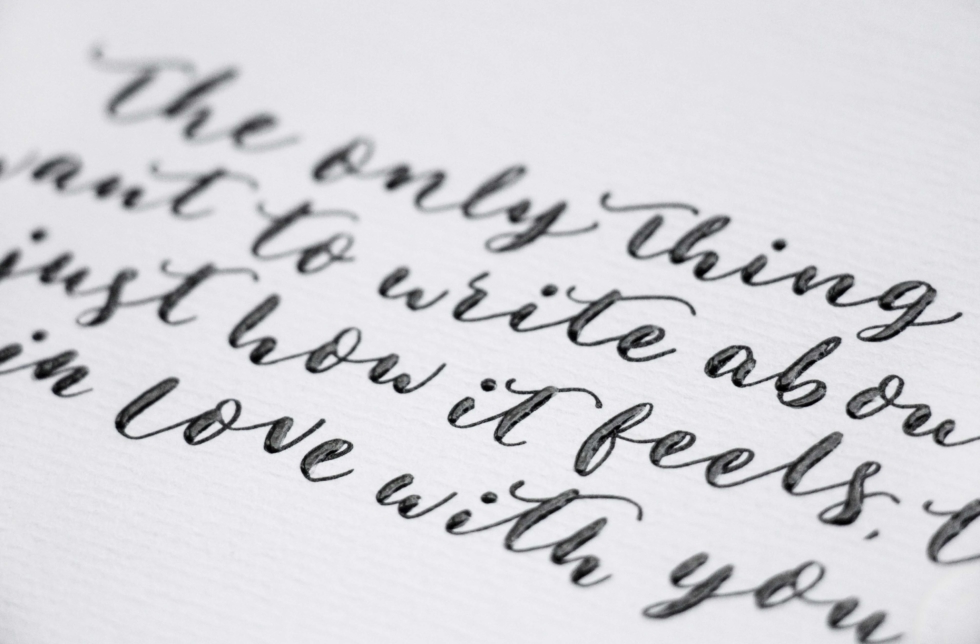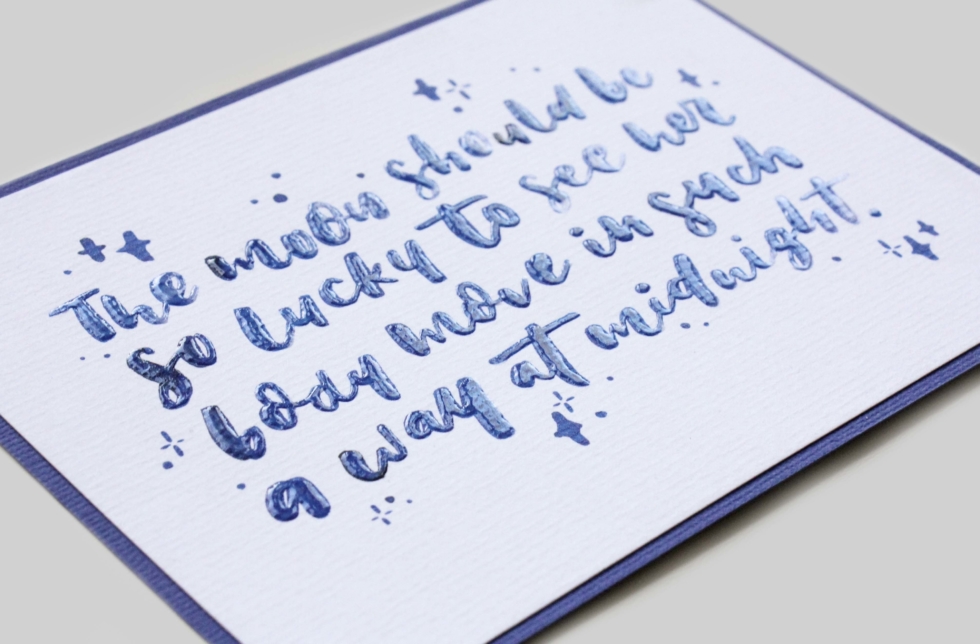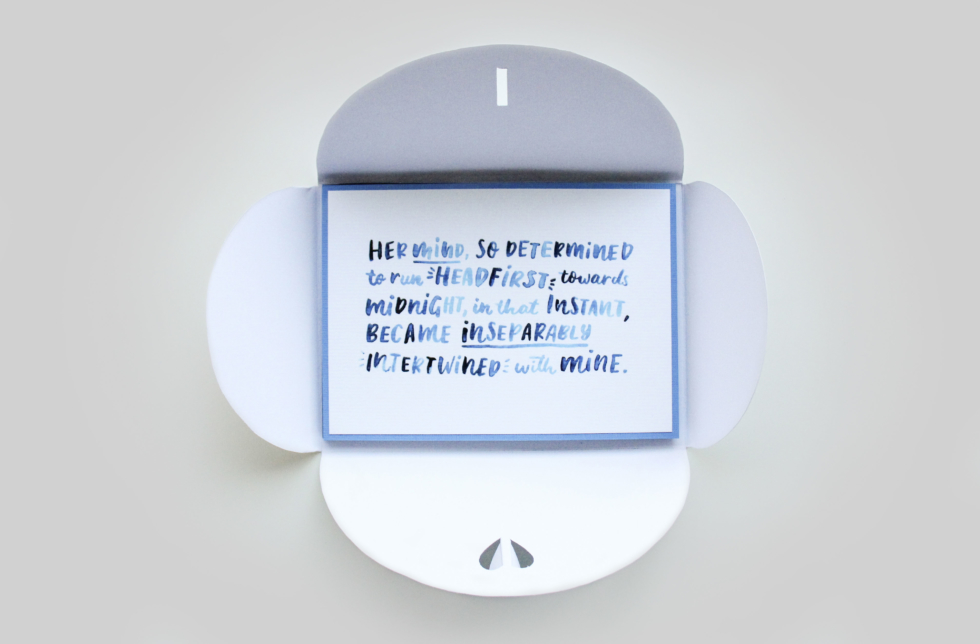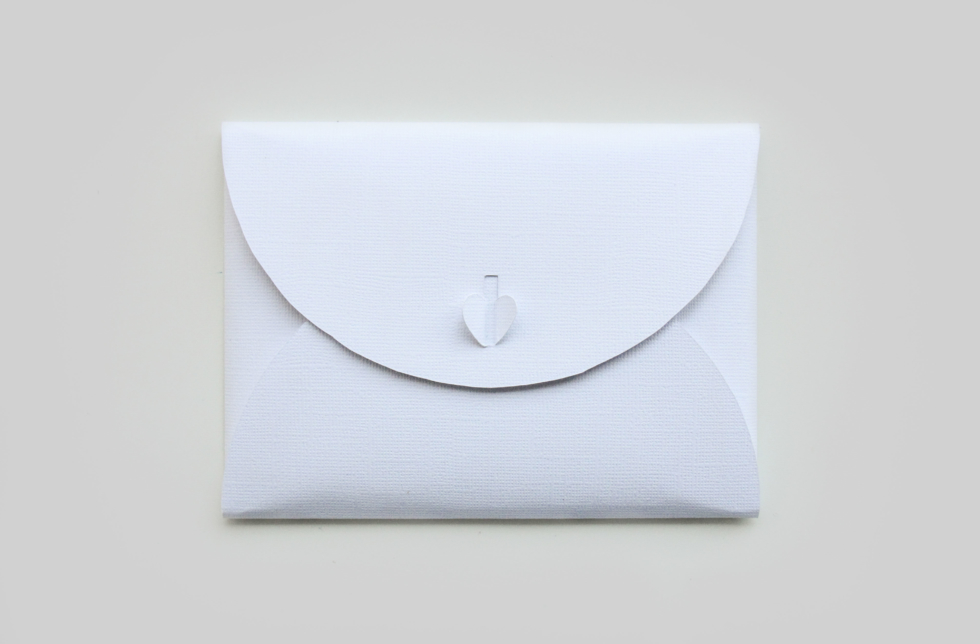 Otis has arrived
A special something from a friend to a new mum, to welcome her freshest family member to the world. This sculptural script lettering was created with wire, macrame wool and splashes of colourful, wrapped yarn.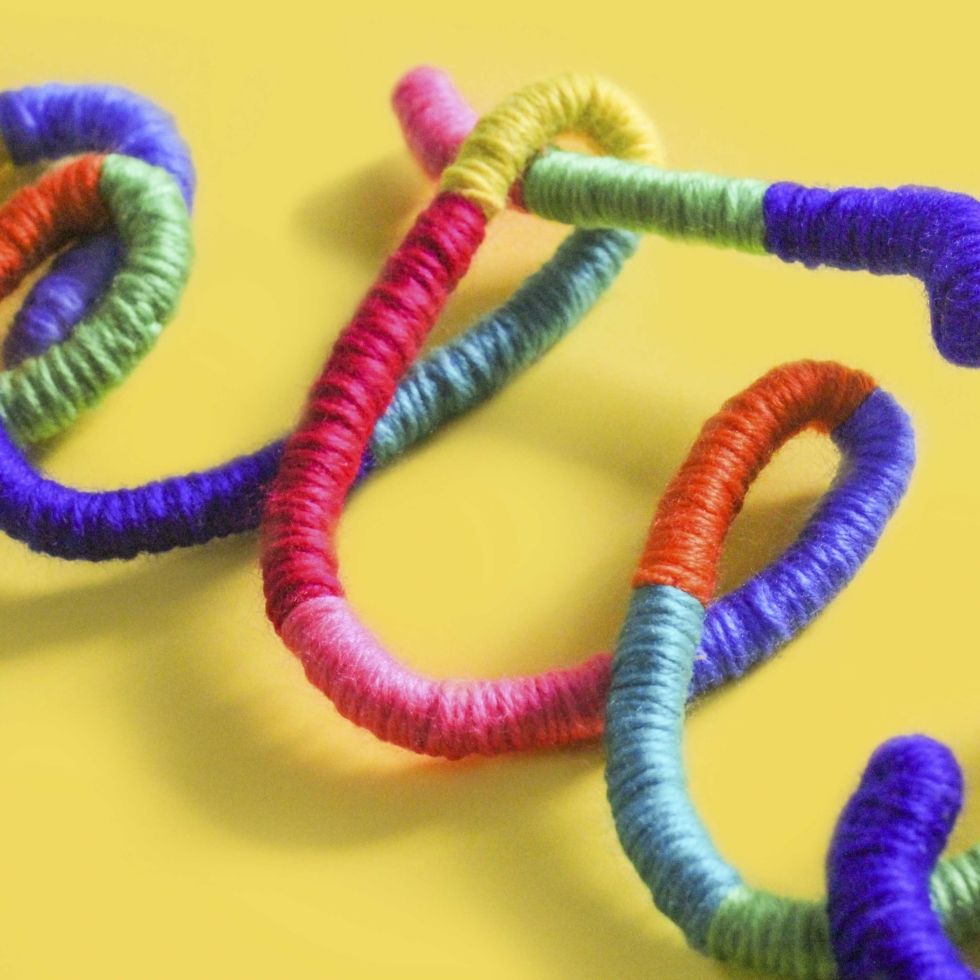 Bushido code
This one-of-a-kind piece was a gift from a sister to her big brother. Samurai warriors share an unwritten code of conduct, outlining the essential elements of a truly well-rounded fighter. To reflect the time and discipline involved in adhering to the Bushido Code, I created this piece entirely by hand. The calligraphy was written with ultra-fine brush pens, and the headings were cut out with a knife, letter by letter, to reveal specialty Japanese papers underneath.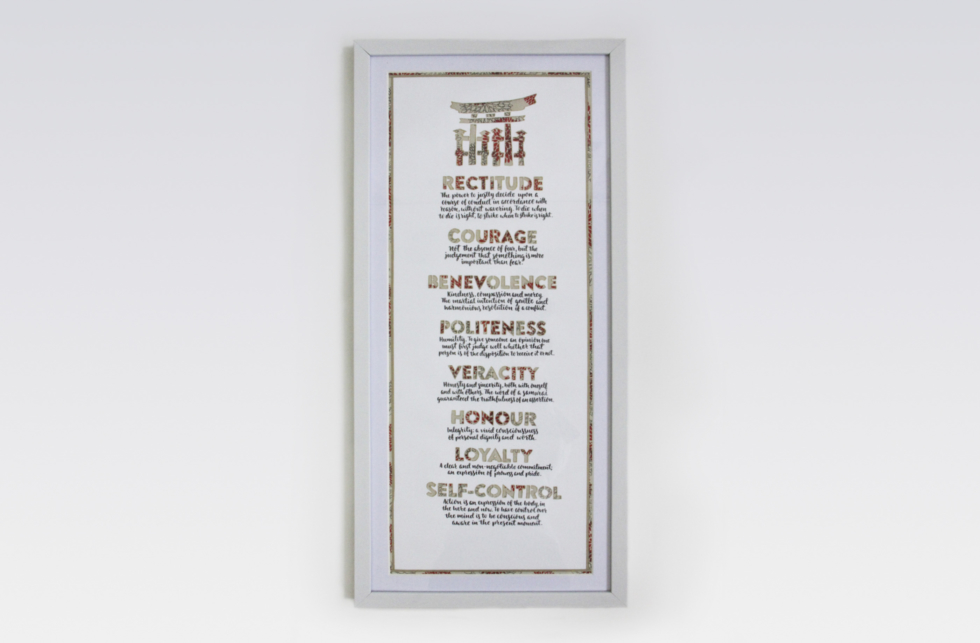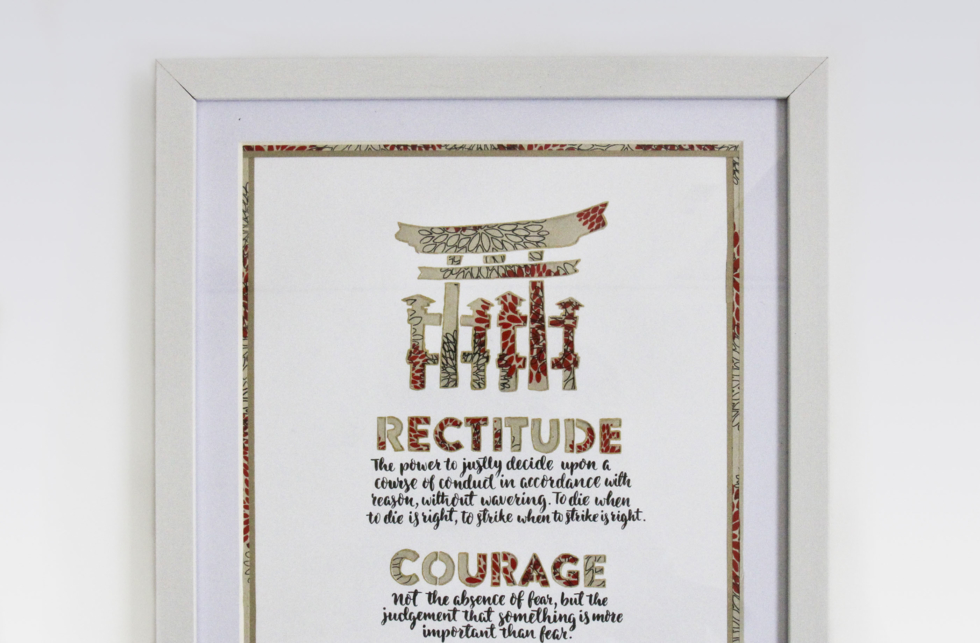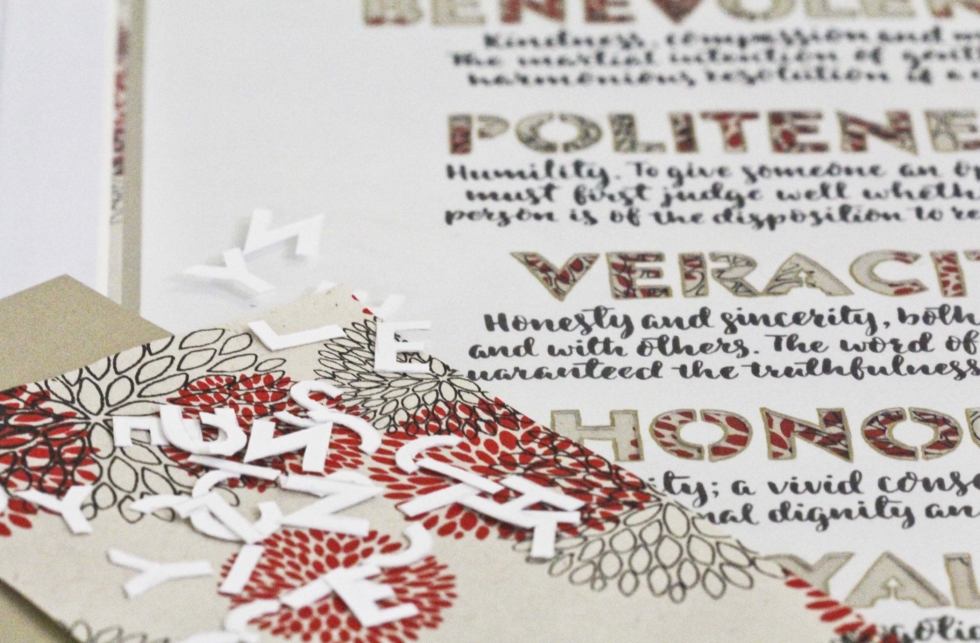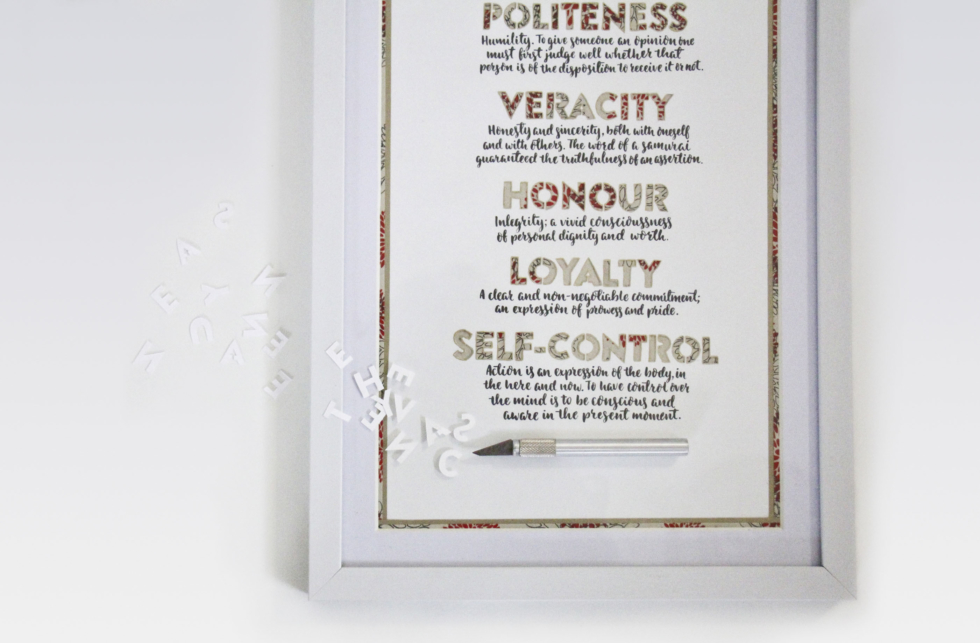 Family puzzle
Not strictly typographic - but the very definition of a custom keepsake! - I drew this collection of illustrations (based off dozens of treasured photos from the family album) as a gift for my parents. I had it locally printed onto a thousand-piece puzzle, and the act of piecing it together has become a beautiful communal activity of meandering trips down memory lane.