Playtime
Maitland Regional Art Gallery approached six young creatives to take part in a unique exhibition called "Saturday: when commercial artists go rogue!". Each artist was assigned a day of the week as inspiration, and beyond that the brief was wide open. I was given Friday, which for me is a sacred space for discovery, experimentation, and creating purely for fun (and often with a tendency towards joy). Prioritising play is a crucial element in shaping my visual and typographic voice, and I instantly knew that my contribution to this exhibition had to be centred around that. Hence: Playtime.
This 3.5m long, 1m tall typographic sculpture is suspended in mid air. It is offensively colourful and borderline kitsch, with ribbons of colour and texture leading your eye through the piece. The completely handmade letters gently swing in space, with ruffling patches of tinsel and pockets of glitter twinkling mischievously. It's my biggest hope that it brings joy and encourages play.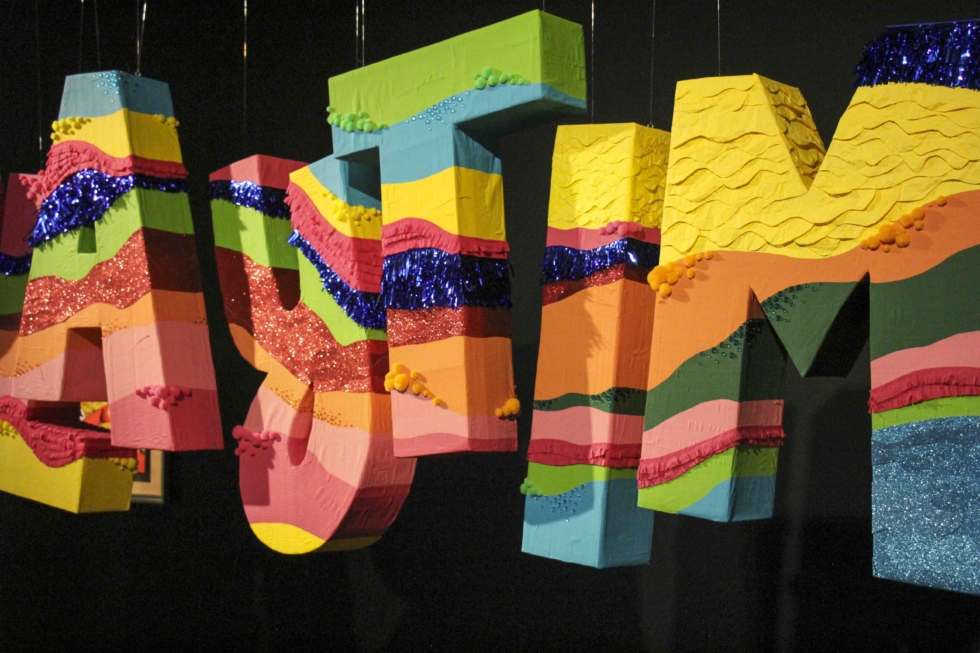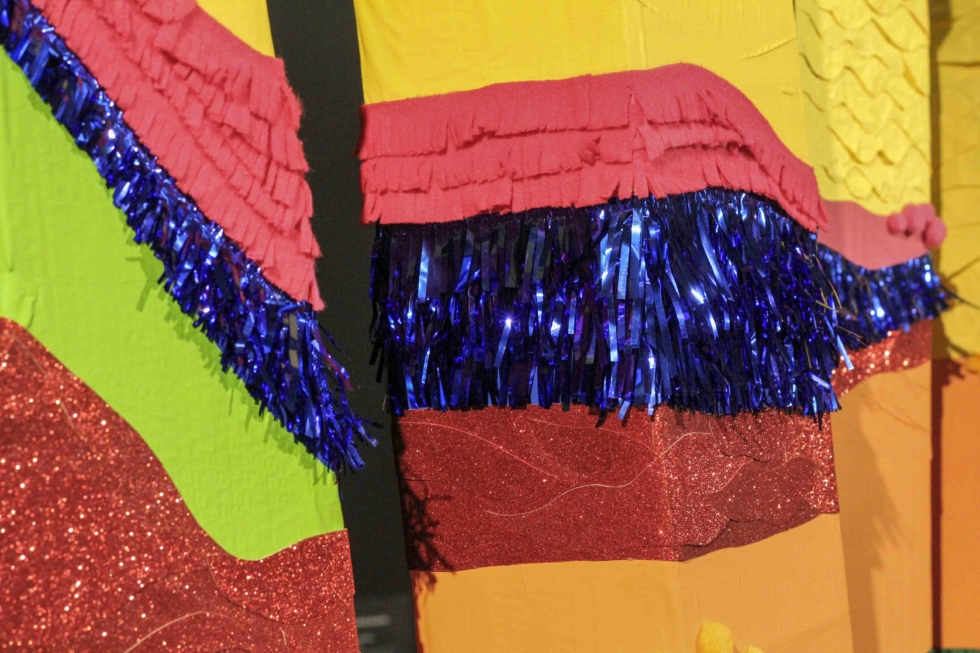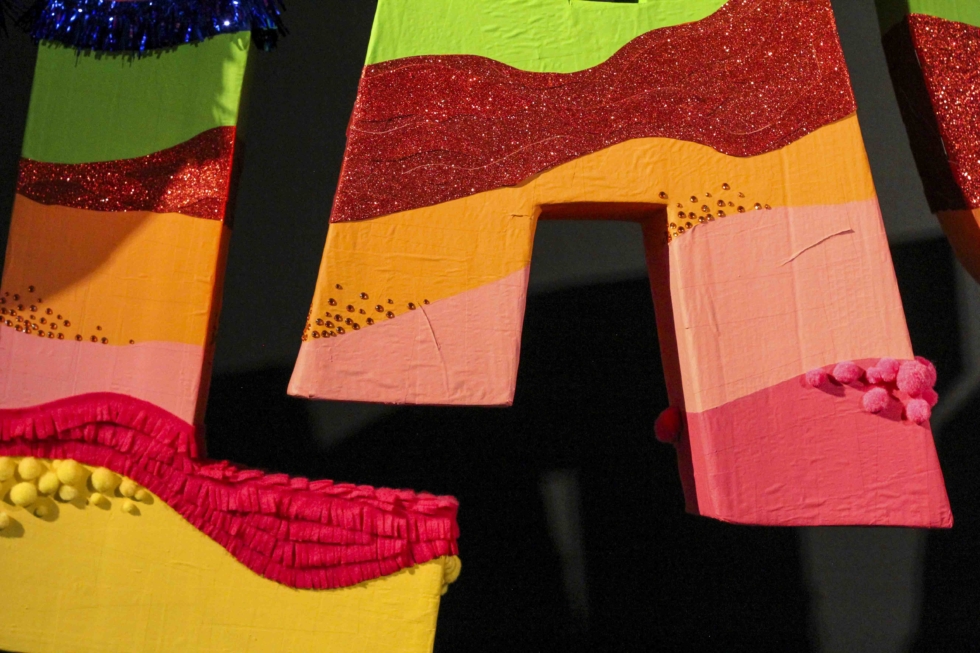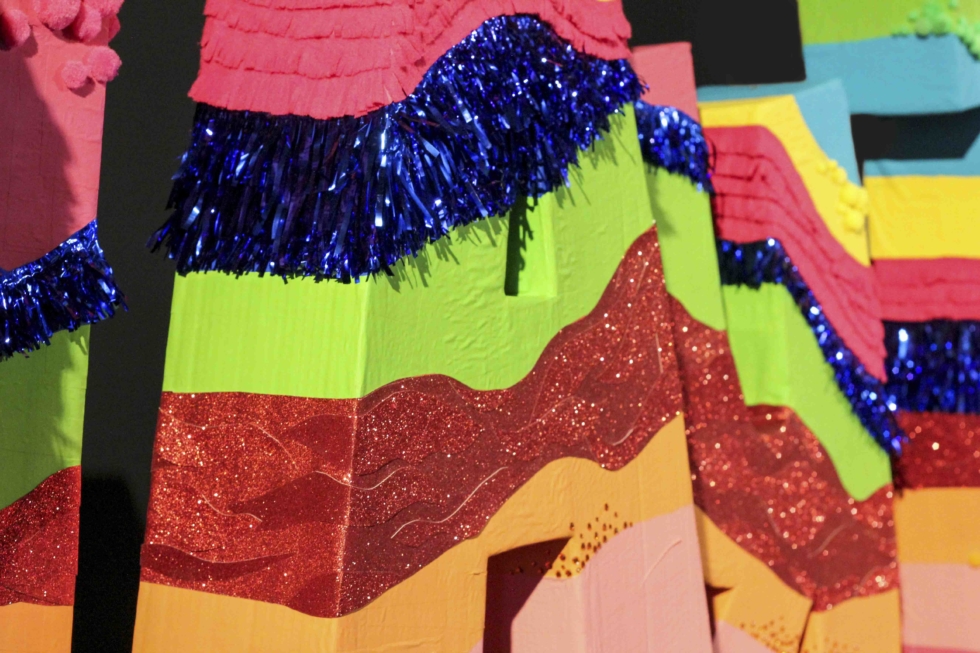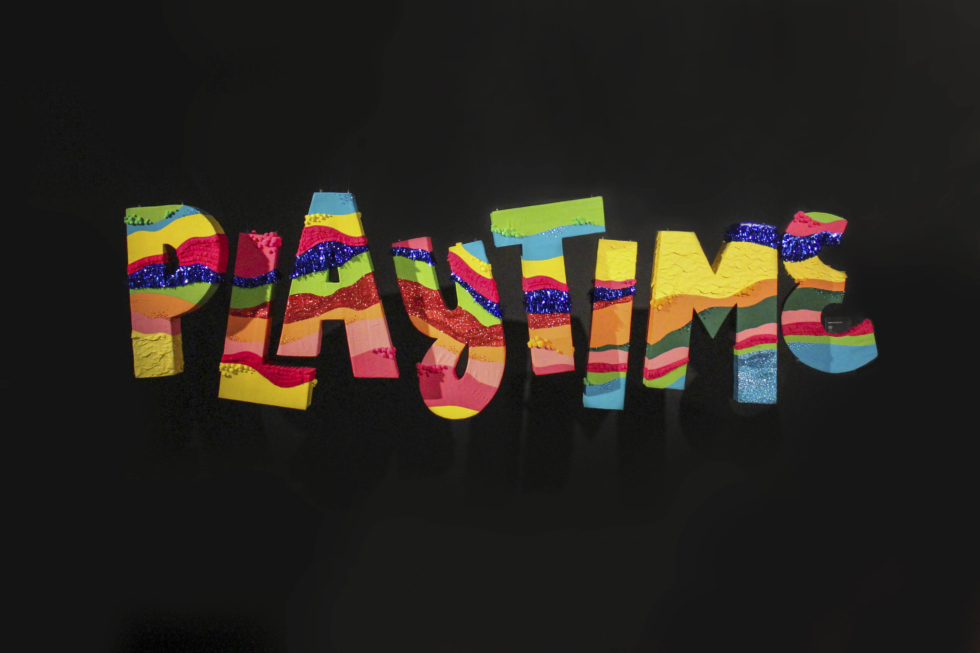 Alongside the physical piece, I also created a large-scale stop motion animation. As I was working on this artwork at home, I found myself playing a never ending game of tetris - trying to fit these very large letters into my not-so-spacious living room. I'd stand them up, flip them round, rearrange them constantly. I noticed I could make other words with these eight letters, and soon I was on a giant anagram adventure. Perfectly in keeping with the playtime theme, this unexpected tangent became an exercise in pulling apart my own work, and putting the pieces back together to see what else I could create. My list of words grew surprisingly long, so I enlisted a bunch of friends and family to help build out these life-sized wordplays.
This is the largest and most physically challenging artwork I've created. The base of each letter is made from recycled cardboard (salvaged from skip bins thanks to my Dad!) that was reinforced with papier-mâché (with great help from my Mum!), before days and days of painting. Once the structure was secured and the base layer of colour laid down, I then spent months applying textural surface decoration, layer by layer. I created my own custom tinsel; I cut the felt fringing by hand; I placed each and every rhinestone and pom pom one at a time, meticulously colour-matching as I went.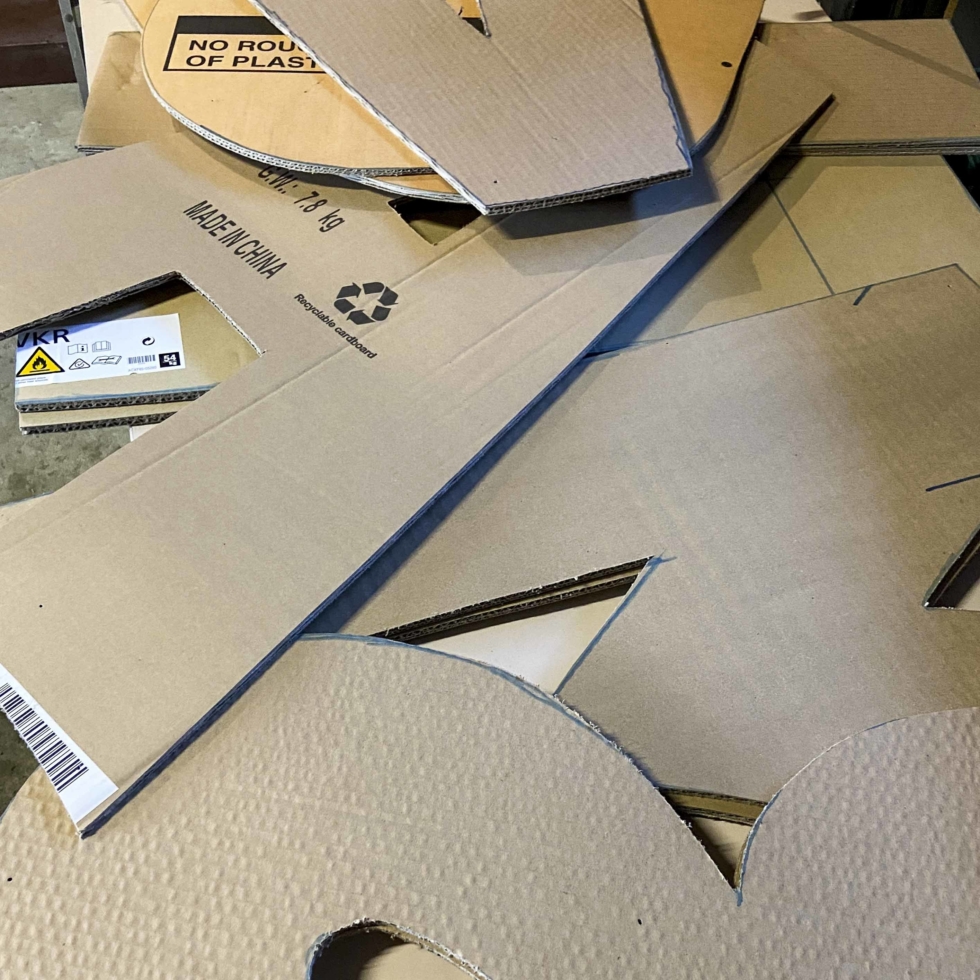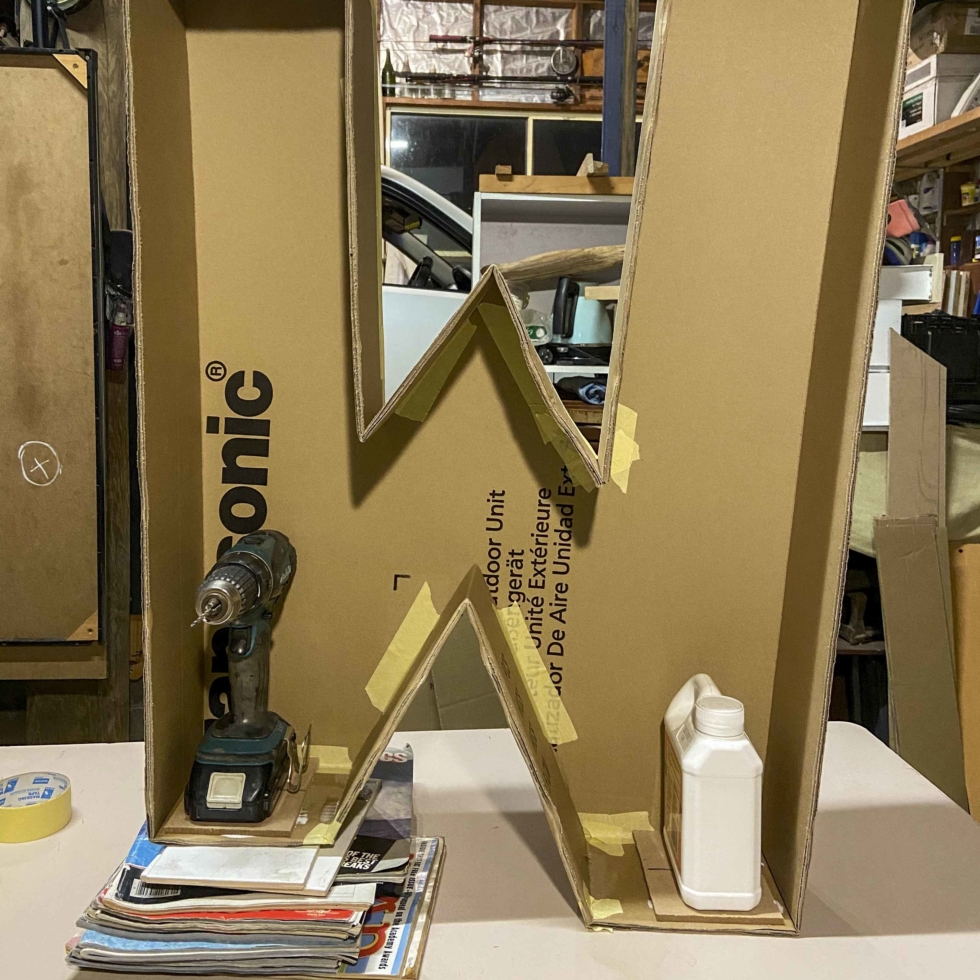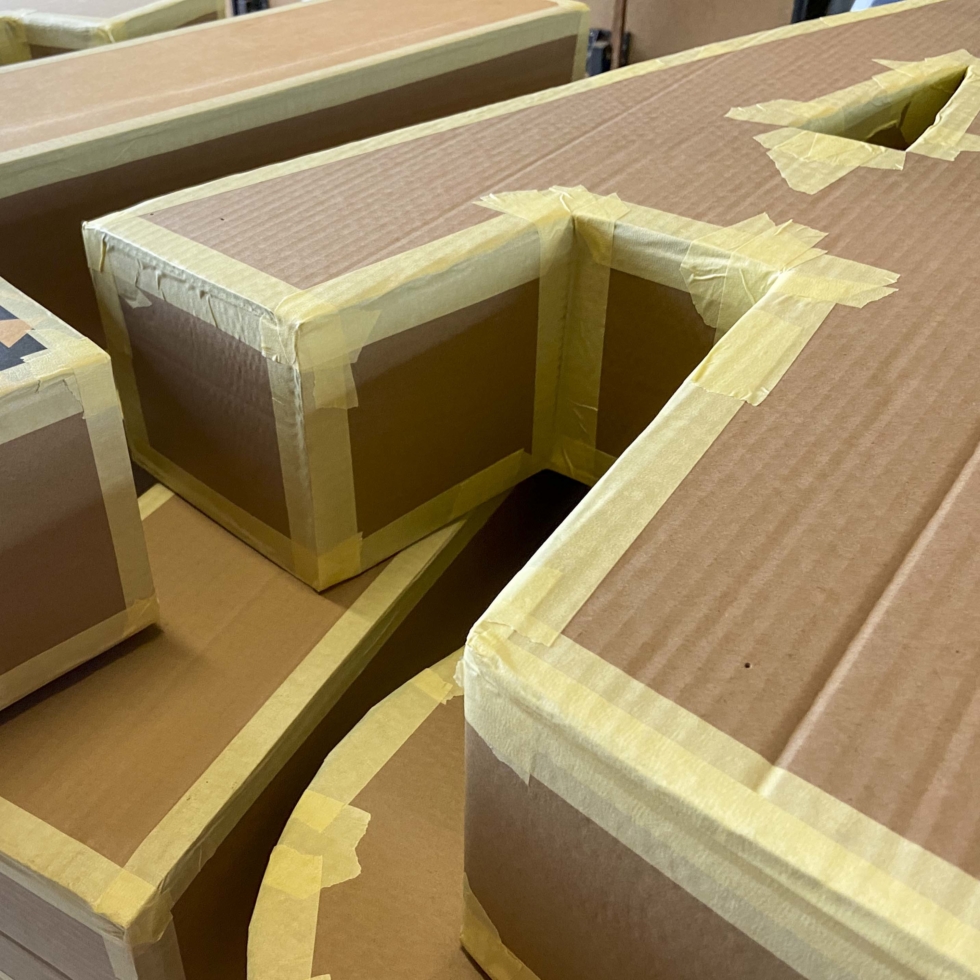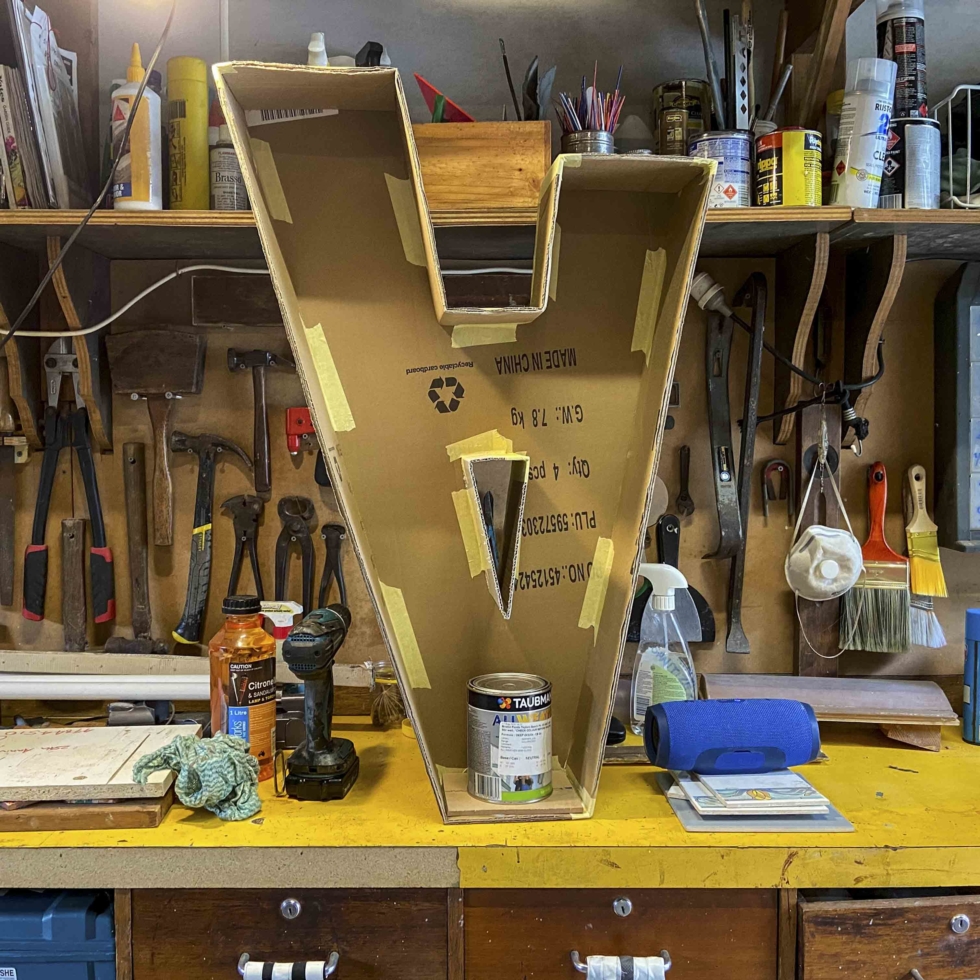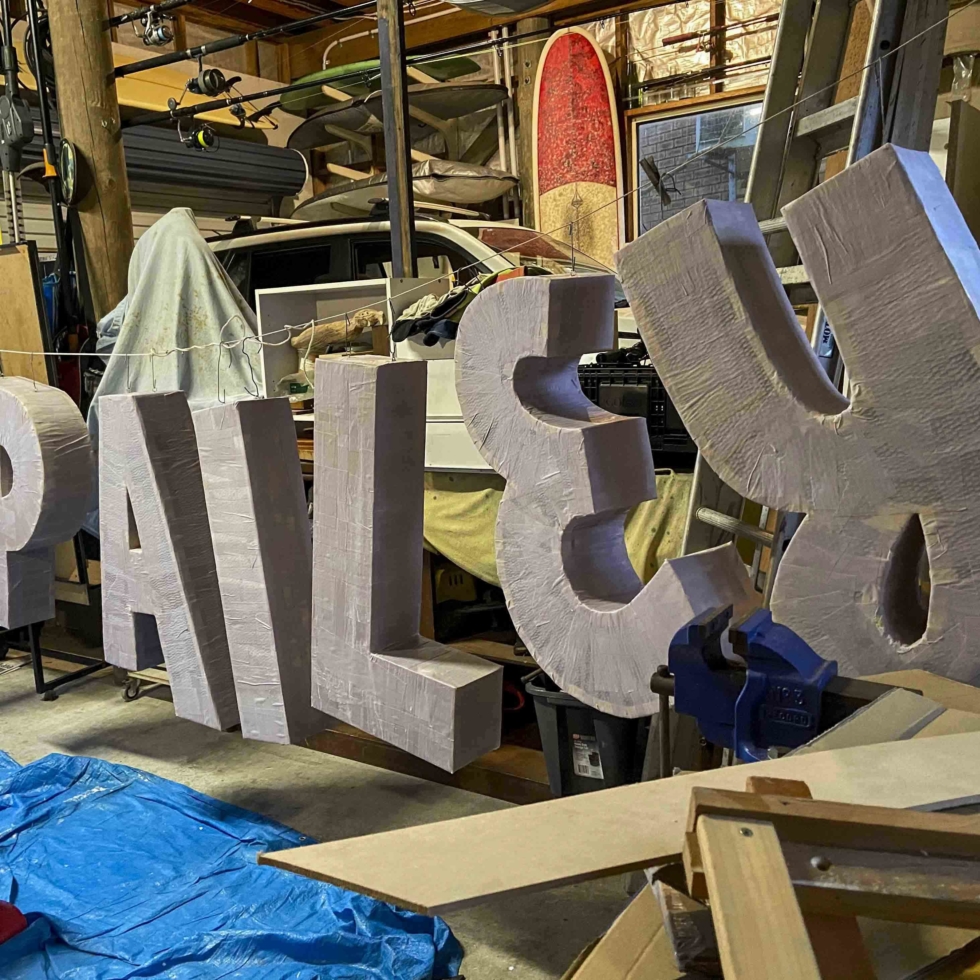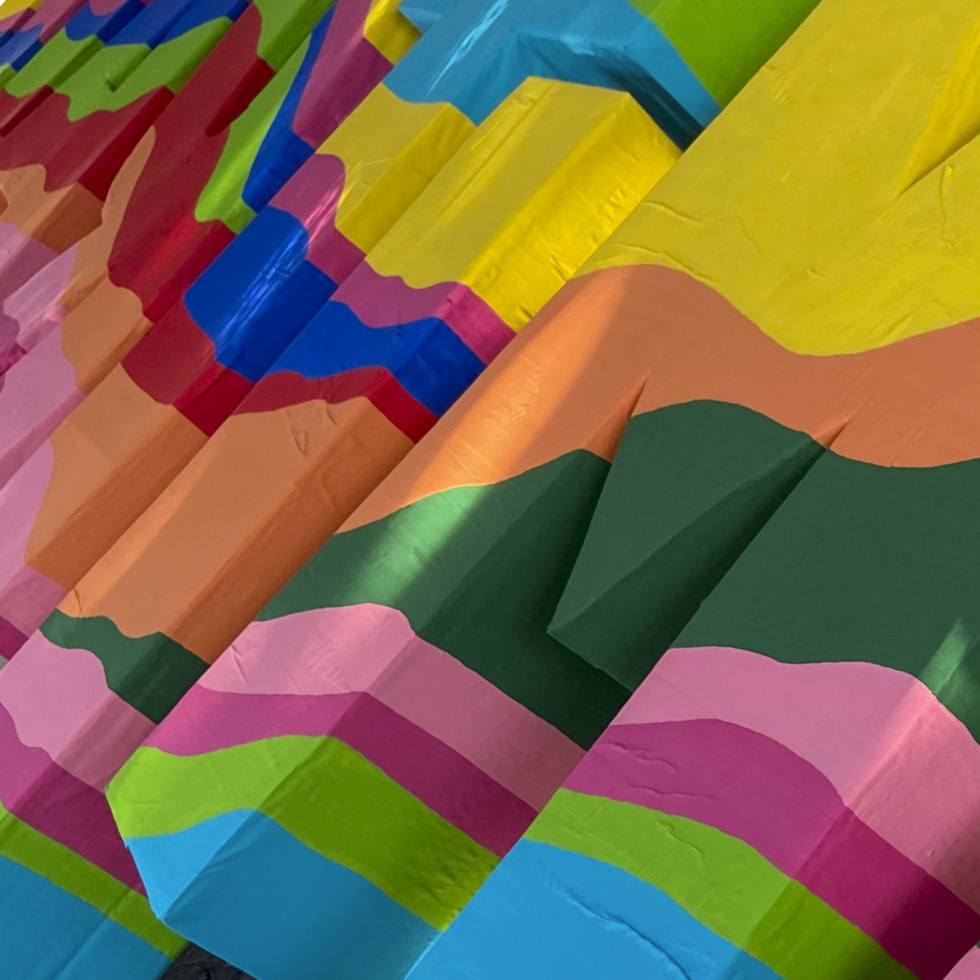 It was an absolute honour to be a part of this exhibition. To be given total creative license with the full support of the Maitland Regional Art Gallery has been such a positive experience. Also featured in this exhibition are my creative colleagues Mel So, Alex Morris, Carlo Delos Santos, Zoë Lonergan, and Andy Gallagher. Newy Digital pulled together this snapshot of the exhibition as a whole.